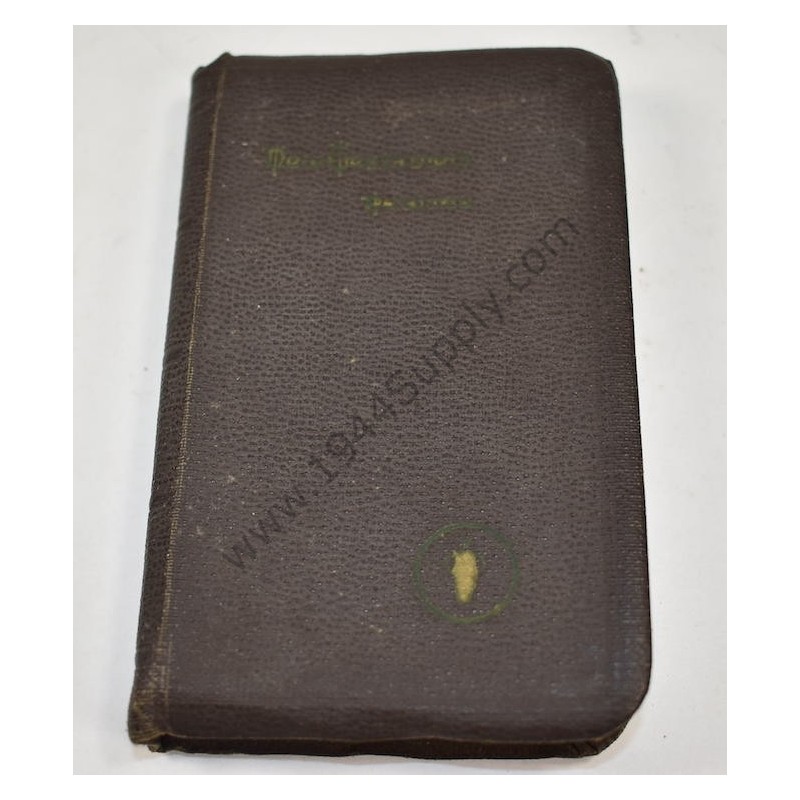  
New Testament, ID-ed to a 99th Division GI
New Testament, Psalms. 1941 Edition. With note of President Roosevelt on the first page. It contains 512 pages & 124 pages of Psalms. The Bible belonged to Martin R. Martzall, ASN 33512943, who enlisted on July 14, 1943. Martzall served with Company G of the 393rd Infantry Regiment, 99th Division. He was a Sergeant when he was wounded on November 26, 1944. Nice display item with research potential. Very good condition.

Fast shipping on all orders
No customer reviews for the moment.