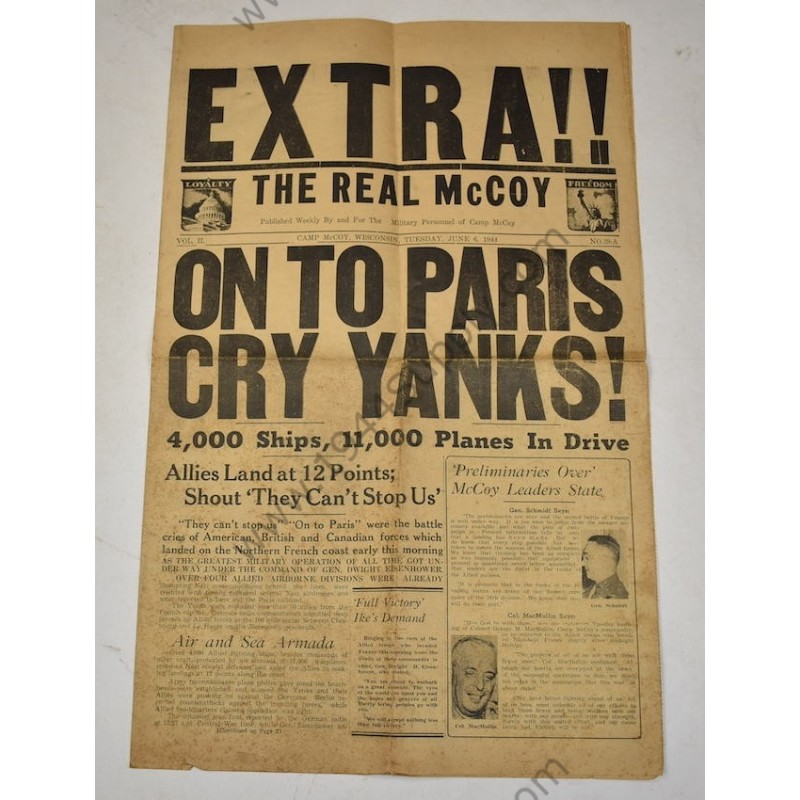  
Newspaper of June 6, 1944
The Real McCoy Extra!! of June 6, 1944 with headline 'ON TO PARIS CRY YANKS!'. This is the newspaper that was published by and for the Military Personnel of Camp MccCoy, Wisconsin. It consists of 4 pages and contains all the news about D Day. The paper is a bit fragile as to be expected from a 79 year old newspaper but it is still in amazing shape. The newspaper is perfect for display and will look awesome framed. Very good condition.

Fast shipping on all orders
No customer reviews for the moment.