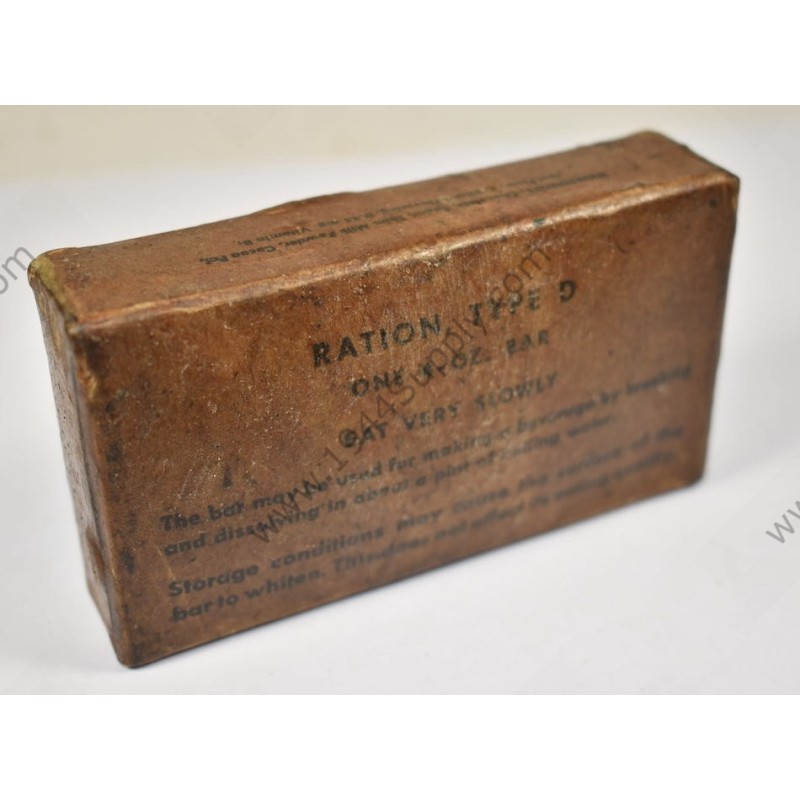  
Field ration D
Field ration D. Chocolate bar of 4 ounces in waxed carton box. Produced by Peter Kohler Swiss Chocolates Co. The bar is a slightly bloated but excellent for display. Original rations and D bars are becoming exceedingly hard to find. Very good condition.
For more information on K rations visit www.kration.info

Fast shipping on all orders
No customer reviews for the moment.